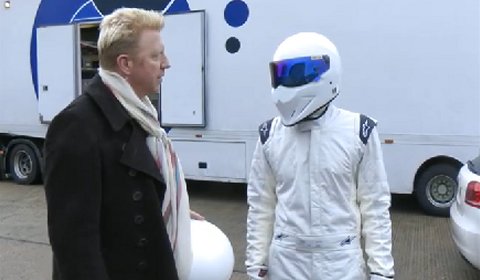 Top Gear Season 16 Episode 2 hosted Boris Becker driving the reasonably priced car. As part of the experience Boris got some help from the brand new Stig.
In the video below you will see Boris Becker at the Top Gear talking to the Stig. You can clearly hear is voice. It is a man, not Sabine Schmitz and he sounds pretty English.
Anyone here who recognizes his voice?
Update: It seems that the video has gone offline. If anybody has found a mirror or a video showing the same thing on YouTube, feel free to share it in the comment box below.
[Via Jalopnik]