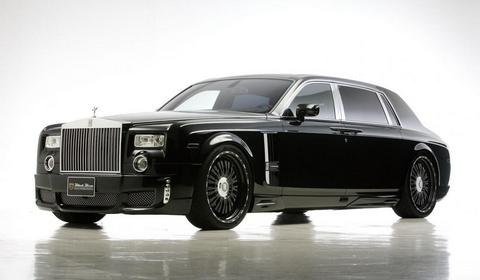 About two months ago Wald International teased their latest version of the Rolls-Royce Phantom Extend Wheelbase. Today they've released a series of pictures showing the final package for the Rolls-Royce.
Baptized as the Sports Line Black Bison Edition, the package includes a Bentley styled front bumper, modified side skirts, and an extended rear bumper. Other changes include front fender vents, LED daytime running lights and a trunk-mounted spoiler. To finish the looks the Rolls-Royce sits on a set of 24 inch Renovatio forged wheels.
Since Wald International concentrates itself on styling luxury cars they have left the engine without modifications. So the Rolls-Royce comes standard with a 6.75 liter V12 in the front producing 453bhp together with 720Nm of torque.