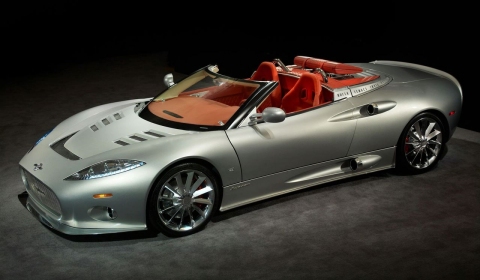 The first production number 01 Spyker Aileron hasn't even left the factory yet, which isn't good news for the brand that moved its factory from the Netherlands to Coventry in the UK last year.
Eventough, their news coming from the Dutch CEO Victor Muller limitating the production of the Aileron Spyder. He said to a Dutch magazine:
We want to bring the Aileron Spyder to the market in a limited edition of 99 pieces. Secondly, the Aileron Spyder will not be equipped with a 4.2 V8 engine sourced from Audi, but with a supercharged V8 from the States. The General Motors power plant is also used in the Corvette ZR1.