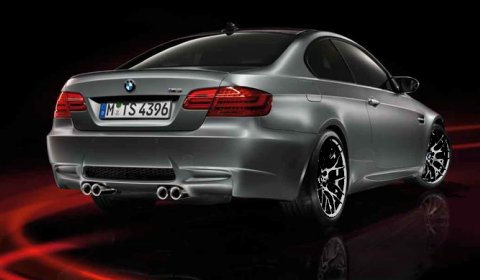 Another one-off BMW M3 will be offered to BMW enthusiasts, but this time it's a Dutch special track edition. The limited number of copies is unknown at this stage, but the sports car is painted in matt Frozen Gray and will have its official debut at the AutoRai held between April 13 to 23 in Amsterdam.
The interior color setup is Novillo Schwarz in combination with some specific accents. Additionally, a M Performance exhaust, some carbon fiber parts and red calipers are outfitted to the German sports car.
Somehow this vehicle resembles the US BMW Frozen Gray M3 Coupé which sold out in 12 minutes last Summer. Suprisingly, the package is the same and the color setup is the same. We hope that people do not have to sign a 'paint agreement'.
Update:
The sports car will be equipped with a M3 Competition pack, black rims, black leather interior with red stitching, black exterior details, carbon mirror caps and splitter and the M-drivers pack. The vehicle will be limited to 280km/h.
[Via Autogespot.com]