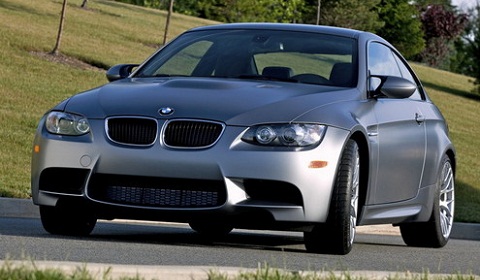 It has been revealed that the BMW Frozen Gray M3 Coupé, revealed last week to the ridicule of BMW fans, actually managed to sell-out in just twelve minutes! Built to celebrate the 25th anniversary of the original BMW M3, all thirty cars were accounted for along with a reserve list of fifty other speculators.
Larry Koch, M Brand Manager for BMW North America, said;
I'm personally thrilled to see that our customers are as excited about it as we are. We filled the thirty reservation slots within twelve minutes and took the names of at least fifty alternates in the first hour. The 2011 Frozen Gray M3 Coupe will be one of the most unique BMW vehicles ever imported to the US.
Amongst the benefits of the package are the new M3 Competition Package, which adds a set of 19 inch wheels and other upgrades and a one-day enrollment at the BMW Performance Driving School in Spartanburg, South Carolina.
For full details of the car, click here.