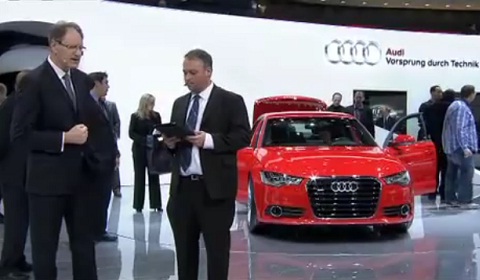 A new video has been released showing Audi America's Johan de Nysschen answering social media questions about the Audi line-up. He starts by talking about the new A6 and the raft of technology that Audi intend to bring with that car.
However, what we're most interested in is when he talks about the RS4. Nysschen confirms that an official decision about the car has not been taken yet, even for European markets. This doesn't rule out the possibility of one being made in the near future, however, it does indicate that an RS4 is still some time away. Nysschen seems optimistic about the possibility of the car and is interested in bringing such a car to the US market.
At 7.44 Nysschen talks about the possibility of an E-Tron for the US market. He confirmed that the companies 2012 production time-frame is still accurate but admitted that its introduction will lag behind Europe due to stringent US regulations.