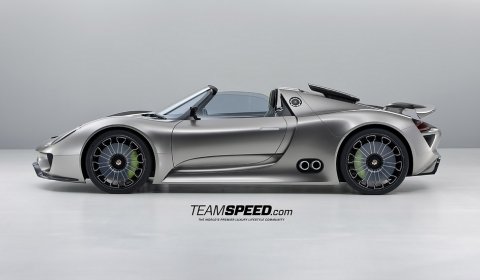 The Porsche 918 Spyder is one of the highlights of 2010. The concept was revealed at the Genevea Motor Show and travelled around the world. The following shots show the vehicle in a studio environment.
The Porsche 918 Spyder is a combination between an electric battery unit and a 3.4 liter V8 together producing the equivalent of 500bhp (160kW). 0-100km/h (62mph) is done in 3.2 seconds and the top speed is estimated at 320km/h (198mph).
Enjoy the shots send to Teamspeed in US mail.