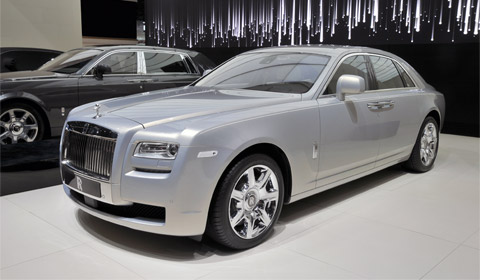 The British luxury car maker Rolls-Royce has more than doubled its sales in the first ten months of 2010. Over 2000 units have been produced after the launch of the Ghost. The Ghost takes around three-quarters of Rolls' sales. Eighty per cent of its buyers are new to the marque and, on average, they are ten years younger than Phantom buyers.
Sales have grown by 360 per cent in the US and 250 per cent in Europe. Asia-Pacific sales have grown eight-fold.
The news follows the plans to expand the Ghost range by adding three new variants over the next three years: long-wheelbase, drophead coupe and coupe versions.