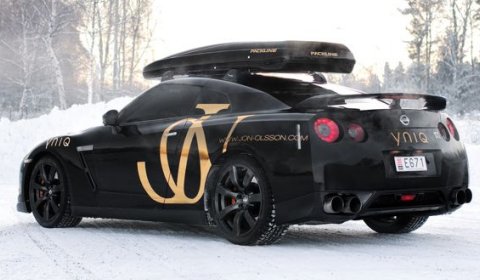 Mister Olsson is back! Back with a brand new project which includes a Japanese sports car often refered to as Godzilla. The Nissan R35 GT-R "Olsson Winter Edition" is a perfect touring car – with almost enough space for all the ski equipment – for the winter months between races.
The sound it produces is like a jet fighter, according to Jon! He indicated that this is version one, so we can expect some more things to happen to this ultimate sports car later in the year. It is unknown what tuning kit has been outfitted to it, but by the looks of it a new exhaust system has been outfitted to the all-black GT-R.
Check out Jon's other cars via these links: the Lamborghini Murciélago LP670-4 SuperVeloce and Ultima GTR.
[Via Autoblog.nl, pictures via Oskar Bakke]