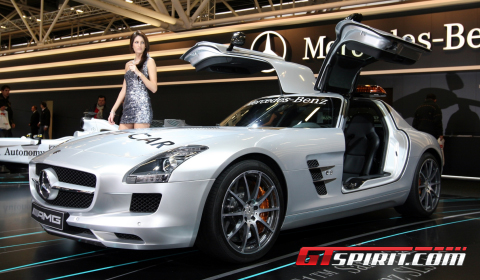 The Bologna Motor Show 2010 has passed by without any major introduction, except the brand new Ferrari 458 Challenge racer. The event included a wide variety of stands showing the best in motorsports, sports cars and of course girls. What else can we expect from a country like Italy!
Our Italian reporter Matteo visited the event and released some wonderful pictures of the annual motorshow. The gallery below showcases the best. The HD video is extra and gives you a nice glimpse of the European automotive event.
If you want to see more please select the other Bologna articles in the menu on the right or visit Italiansupercar.net.