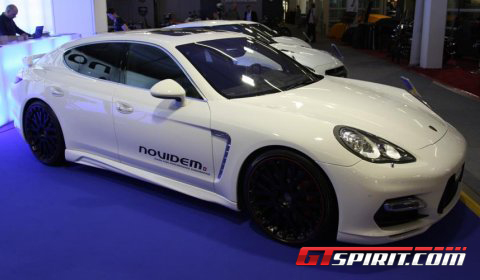 Swiss supplier Novidem has released their latest program for the Porsche Panamera. They develop and produce high-quality compressor systems for a wide range of vehicle models and are dealer for Hofele in Switzerland for Audi and Porsche vehicles.
The Porsche Panamera is outfitted with the Hofele design products. The Rivage GT 970 package includes a complete body kit with a front bumper with bigger and higher air vents, a distinctive front grill from the Cayenne Turbo and LED-daytime running light / indicator elements.
Additionally, Novidem offers an ECU upgrade up to 600PS, an exhaust system and suspension kit.
More information on the body kit can be found here.