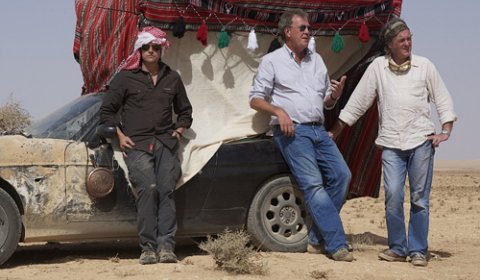 This Boxing Day Jeremy, Richard and James are back with one of their toughest task yet: passing themselves off as 'three wise men' while recreating the journey following a star to Bethlehem.
The journey of 1,200 perilous miles leads them across Kurdistan, Turkey, Syria, Jordan and Israel, taking in inhospitable stretches of obscure mountain and desert. The presenters chose a fleet of second-hand convertibles: a Mazda MX5, BMW Z3 and Fiat Barchetta.
The Three Wise Men Christmas Special will be on BBC2 on Boxing Day at 8pm. Not only that, Top Gear will be back with another new episode just five days before on Tuesday 21 December at 8pm on BBC2. And then the series proper begins early in the New Year.
You want to know more? Just click here!