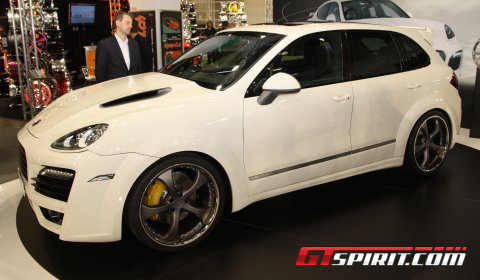 German tuner TechArt has officially revealed their brand new second generation TechArt Magnum. The tuned SUV was showcased at the Auto Zurich Car Show where GTspirit was present.
After the first press pictures and the initial press release these are the very first live pictures of the brand new tuned SUV. Techart offers a package which includes a complete bodykit exchanging parts from front to back. The body is 92 millimetres wider than standard. Light alloy wheels in dimensions of 20- to 23-inch are available for the German SUV.
Other options include an air suspension module "sport" providing a lower standard normal level and an additional speed-controlled lowering while driving. On the inside you are able to get a personalized interior and entertainment options.