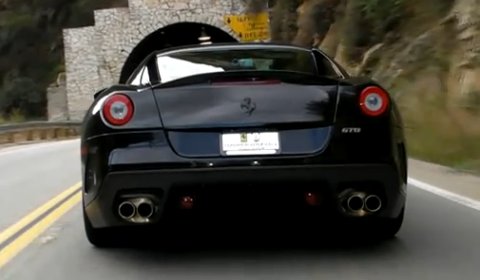 Our video of the day is this footage made in the US of a Ferrari 599 GTO driving through a tunnel.
The Ferrari 599 GTO is the road-homologated version of the 599XX, the prototype experimental car which was developed for the happy few. The 599 GTO delivers a lap time of just 1 minute and 24 seconds at Fiorano, making it the fastest road-going model in Ferrari's history.
Members in our forum found prove that the car is owned by a 18-year-old guy from California. The young guy owns this black GTO with red pinstripes on the wheels and grey decals, a F430 Scuderia and a Audi R8. He got the GTO for this 18th birthday. You want prove? Read this!