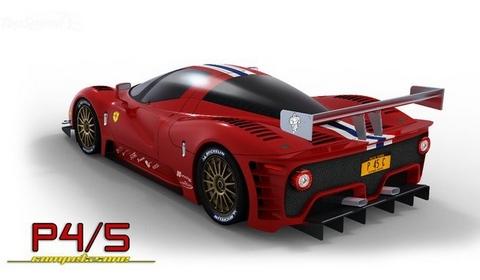 James Glickenhaus and his team, have revealed the final renderings of the upcoming P4/5 Competizione. Even more interesting is the fact that the Ferrari P4/5 Competizione will be offered in two racing versions, and also as a road legal car.
The P4/5 Competizione is based on a Ferrari 430 Scuderia and will run on the same V8 engine that can be found in a F430 GT2 ALMS racing car. The team hopes that it can finish the build in time to make preparations for the 24 Hours of Nurburgring on June 25, 2011.
Stay tuned for more!