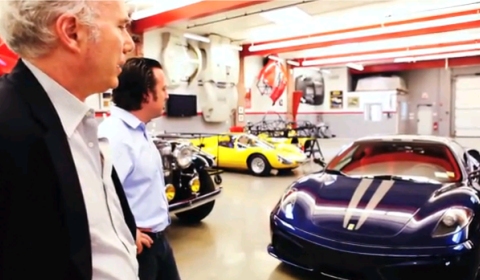 Check out the first chapter of the built process of the new stunning P4/5 race car from James Glickenhaus. After numerous post on our website and pictures of the car we can now show you the first footage of the racer made out of an Ferrari 430 Scuderia.
Bradley Farrell and Kinetic Fin are in charge to document the built process. Glickenhaus will be racing the car in the 24h of Nürburgring next May.
Stay tuned for the next chapter!