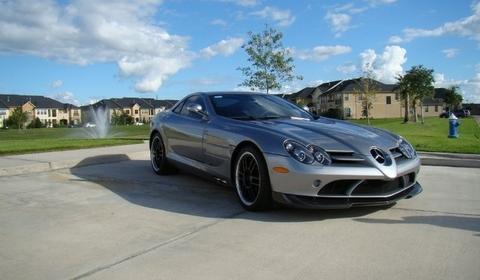 There's no question that McLaren's SLR is simply stunning and that it will stay like that for a long time. Buying one is hard, especially when we talk about the special 722 Edition. Those who absolutely want one should now take their chances as basketball legend Michael Jordan is selling his SLR on Ebay.
The car got several modifications such as 19 inch light-alloy wheels, modified suspensions, with a stiffer damper setup and 10mm lower ride height introduced for improved handling, larger 390mm diameter front brakes and a revised front air dam and rear diffuser, red "722" badge, hearkening back to the original 722 racer, and slightly different taillights and headlamps.
To refresh your mind we can tell you that the SLR 722 Edition runs on a 5.5 liter V8 supercharged engine that delivers 640bhp together with 820Nm of torque. The result is 0 to 100km/h (62mph) sprint time of just 3.6 seconds with a top speed of 335km/h (209mph).