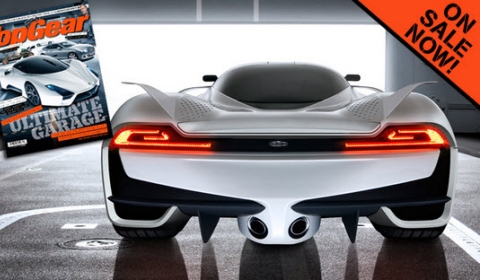 The SSC Ultimate Aero II story continues with a new picture showing the backside of the new record breaking hypercar. Shelby Supercars has allowed Top Gear to provide the world with a new angle. As a bonus they have included the car in their latest October magazine.
According to Top Gear, they secured a world exclusive on the car that wants the Bugatti Veyron Supersports's scalp.
As we already know the Ultimate Aero SSC II is designed by Jason Castriota, but is it also the new fastest car in the world? We have to wait and see, in the meantime we can only say one thing; it looks stunning! Great work Jason!