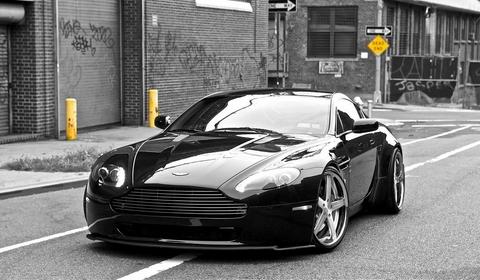 The United States is home to many supercar tuners. One of them is D2Forged wherefrom we saw a modified Corvette a while back. Their latest project is based on the Aston Martin V8 Vantage. The Aston unmistakenly produces one of the best sound tracks, but sound is not all and that is why the guys from D2Forged changed the looks into something more aggressive.
By adding a set of 20 inch VS1 wheels and lowering the suspension aggressiveness was enhanced. Additionally the engineers added a carbon fiber front lip and rear diffusur delivered by specialist RSC Tuning. Last but not least the sports car got a custom matte finish with respect to the front spoiler.
Stunning look if you ask us!
[Via L4P]