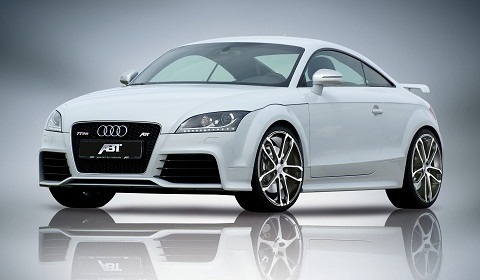 ABT, one of our favourite tuning companies, unveiled their fastest TT yet earlier on today. The 'ABT Power S' kit increases power to 501hp, 161hp more than the standard car. 100km/h (62mph) can be achieved in just four seconds with a top speed 292km/h now possible.
BR and CR rims are available in standard 20 inch sizes. For the latest in alloy's though, ABT CR Superlight's are recommended in 19 inches.
A lower power kit is also available for the TT-RS, called the 'ABT Power' kit, it offers 420hp with 0 to 100km/h (62mph) in 4.3 seconds and a top speed of 282km/h.