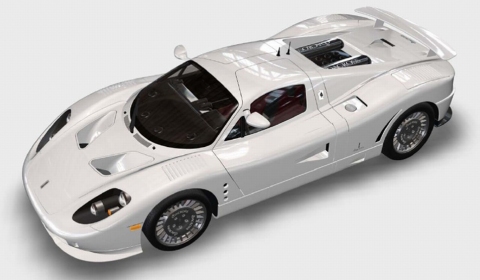 The first pictures and details of a new supercar have surfaced via CAR. The 2011 De Macross GT1 is developed by the De Macross Motors Corp (DMMC) funded by a Korean businessman Jahong Hur.
The De Macross GT1 is powered by a mid-mounted supercharged 5.4 liter V8 sourced from American company Roush Yates Racing Engines. The chassis is made from carbon fiber and aluminium. There is an inboard Multimatic Dynamic Suspension Spooling Valve, claimed to have a novel active ride height control system.
De Macross claims the GT1 will be comparable to other supercars in this elite category such as the Pagani Zonda in performance and price.
We can expect a first full-scale GT1 to be completed in November 2010, with testing to follow. First orders will be taken 'somewhere in 2011' and DMMC reckons on selling around 200 cars maximum.
[Via Autoblog.nl]