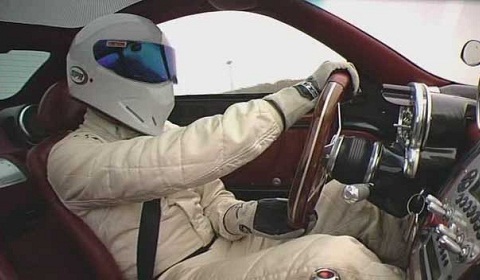 Plenty of us have heard the rumours surrounding 'The Stig' and his true identity. Chief candidate, Ben Collins, has reportedly been reprieved of his role with Top Gear. Rumours are circulating after the Stig was spotted at a Nürburgring track event, whilst photographers snapped Ben Collins 1,100 miles away at home with his children.
The rumours are made stronger by a feud that has erupted over the publication of Collins' autobiography and details arising from a company, Collins Auto-Sport, linked to the driver that received payment from the BBC.
If the rumours are true, perhaps we can expect to see a new Stig appear for the new season. Or perhaps Top Gear were using someone else for this event? Let us know what you think in the comments box below!
[Via Mirror]