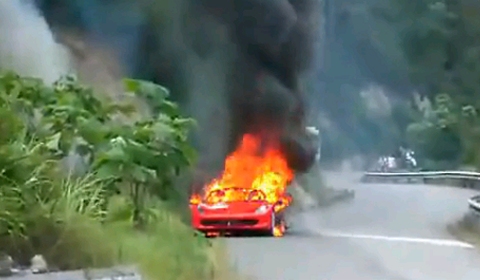 A brand new 458 Italia fire has been reported on YouTube. This time it is China where a red Ferrari 458 burned down to the ground. The trouble started in the engine compartment.
According to recent reports, Ferrari will start looking into these fires. Ferrari officials have stated that at least six of the events were caused by driver error, and not by some technical malfunction.
It is important to differentiate between what is a vehicle fire and outside factors, but also include driver errors. Six have been incidents where it potentially could be the driver or other factors. We are not in a position to comment on the vehicle fires and all we can say is we are taking it obviously very seriously.
[Via Zercustoms]