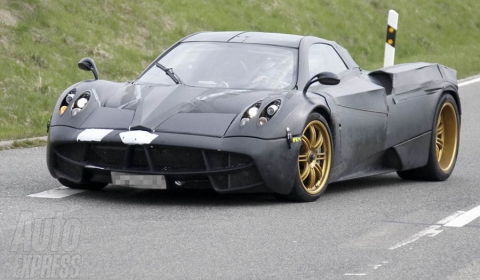 Good news for US customers. According to Autocar, Pagani is planning to homologate Zonda's replacement, the C9, for the United States. Its twin-turbo 6.0 liter V12 engine and automated manual gearbox will meet 2013 California emissions regulations and will be Euro 5-compliant.
The V12 engine inside the C9 will produce up to 690bhp. The maximum torque is expected to be 737lb-ft, equivalent to 1000Nm.
The vehicle is expected to launch at next year's Geneva Motor Show.