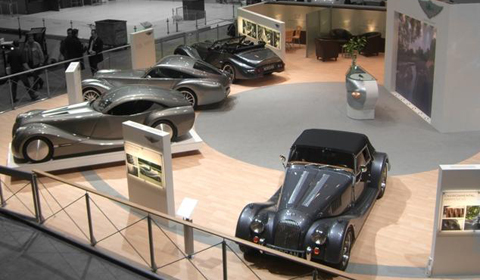 The English carmaker Morgan is quite busy expanding its portfolio of sports cars. After unveiling the Eva GT at Pebble Beach 2010 they are planning the release of two additional models.
According to Autocar, the first vehicle will be called LIFEcar 2 and is an electric-diesel hybrid sports car which will have a range of more than 1000 miles. The second will be "a fun weekend vehicle" according to Charles Morgan, managing director of Morgan Motor Company.
Stay tuned for more on these two vehicles!