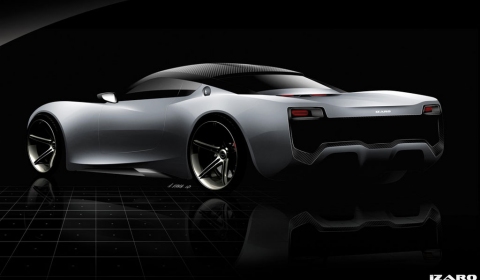 The Spanish company Izaro Motors is a new name in the world of sports cars. Their GT-E is an electric sports car in the same league as the Tesla Roadster.
You have the choice between two engine setups: a hybrid powertrain that will deliver a total of 416hp and a range of 690km. The full electric version has an output of 495hp and a range of 250km. The electric gt car will sprint from zero to 100km/h (62mph) in just four seconds and will be capable of hitting a top speed of 280km/h (174mph).
Total weight of the car – only 1000kgs – is kept low by using aluminium and magnesium materials. The interior will be wrapped in carbon, wood, Alcantara, aluminum, or leather depending on customer requests.
More information will be available on August 28. The car will go on sale at a price of approximately € 55,000 excluding taxes.