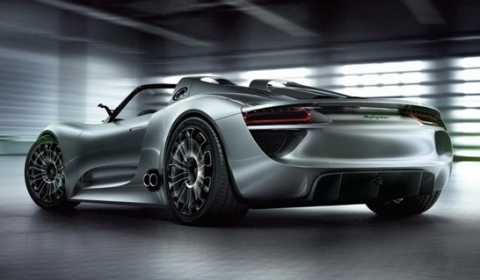 What do we know about Porsche's 918 Spyder? Almost everything has been discussed so far. The latest news from some insiders is that the 2014 hybrid model will get a little more oomph before its production debut.
The power enhancement would be added to the petrol engine. The electric engine will stay the same. In addition to the increase in power, it has been rumoured that both hard-top and soft-top bodies are being prepared. Furthermore, the side exhausts will also be moved around to the rear, the rear facing cameras will be replaced by conventional side mirrors and the concept's 22 inch alloys will be dropped.
Limited to only 1200 the vehicle will be available for a price tag of £ 400,000 or $ 625,000.
That's all folks. Now sit back and wait until it hits the road!