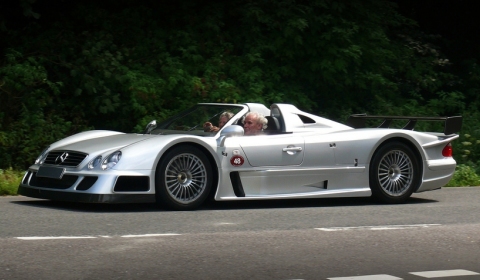 The Classic Days at Schloss Dyck were held on July 30 and August 1 at the prestigious water castle at Jüchen in the German Rheinland, near Düsseldorf. The Schloss Dyck Classic Days is also known as the "German Goodwood" and was celebrating its tenth anniversary.
Perhaps it is one of the biggest events in Germany with over 7000 classic cars. Among the cars that participated were the Audi 200 Quattro Trans Am, Auto Union A-Typ, Auto Union D-Typ, Alfa P3 Grand Prix Alfetta 159, Alfa Romeo 2900 Le Mans Coupe 8 C, Alfa Romeo Stradale 33 Porsche 908/3, Porsche 936 C, Porsche 917 Le Mans, Mercedes-Benz 300 SLR Coupé, Mercedes-Benz C 111-II D, Mercedes-Benz CLK-GTR Roadster and Mercedes-Benz SLS AMG.
More pictures will be unveiled in our forum!
[Pictures by Chris Wevers]