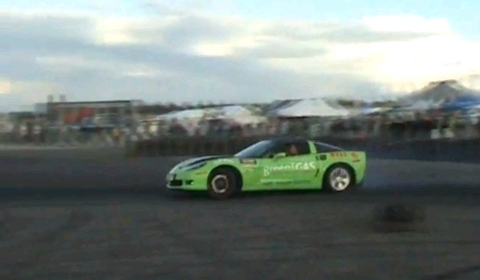 The following video was uploaded to YouTube in September of 2009. A German guy named Alex Gräff states that he broke the world record drifting of 6285ft set by Vaughn Gittin Jr. in his Ford Mustang. He even has a personal message for the guy:
I have broken your record, with a serial Corvette Z06. Now I wait for your real drift world record! Then I will also break this!!
The new record is 25 laps equivalant to 3025m or 9925ft.
We wonder if the drivers became dizzy, we did after watching both videos…
Below the World Record Drift Attempt by Vaughn Gittin Jr.