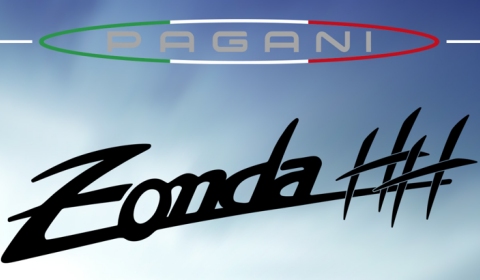 Apparently, there seems to be another lucky guy that asked Italian car maker Horacio Pagani to build him an unique one-off named, Pagani Zonda HH. This second one-off follows after the production of the Pagani Zonda Uno.
The Pagani Zonda HH will be powered by the same engine as the Cinque, so a 7.3 liter V12 producing 678hp and 780Nm of torque. A top speed of 350km/h (217mph) and a sprint from zero to 100km/h (62mph) in 3.4 seconds are possible. The total weight is only 1210kg (2670 pounds), which is also similar to the Cinque.
The comment made by the American customer says it all!
It turned out to be even cooler, though. I have basically commissioned Pagani to build me a special one-off that is going to be called the Pagani Zonda HH. It will use most of the bodywork of a Zonda F Roadster, but have the upgraded 680hp Cinque engine as well as the carbon-titanium tub, ceramic coated titanium exhaust, etc. The car is going to weigh around 1210kg (2670 pounds). I am currently in the midsts of designing this car with Mr. Pagani and his team of designers. It is going to be complete this year.
Thanks for all the kind words, guys. I certainly don't fit the standard profile of Zonda owners these days. The majority of recent customers either run their own countries, are part of some royal family, sheiks, or distinctively old money. So I think it is been fun for the Pagani team to deal with someone who actually still have to worry what stuff costs and is about the same age as many of the employees.

The color is likely going to be Monterey Blue or a close variety of that. I have wanted a Lamborghini in that color since forever, but it never came to pass, so now I am trying it on the Zonda. We are currently playing with a few yellow highlights as well, but that is not a sure thing yet.
The design and the specs are indeed an open buffet of everything Pagani has worked on with the Zonda for the last 10 years. I have been picking and choosing stuff. My car, I believe, is going to be the only stick car mated with the new, more powerful engine. Most of the recent cars have been paddle cars. Which is kinda funny, because usually I love paddles, but for the Zonda, it seems to fit very well as a manual. The car is very much a simple, mechanical car. Not a lot of computers in there, so a stick seemed to fit it as well.
The default choice, though, is to use the newest of everything. So center-lock wheels, the new F1-based ceramic coated titanium exhaust system (it is stunning, same system as you can see on the Zonda R), carbon-ceramic brakes, the carbon-titanium tub (only road car in the world using that, it's about 30% lighter than carbon-fiber and even stronger), and of course the new 680hp AMG V12. We are currently trading renderings back and forth. They will send me a rendering and I will draw some ideas on it and we will bounce back and forth. I am hoping that we will have the visual design locked down by next week and I can share some final pictures. It is going to look like a cross between the Cinque and the F. I am not going to have the Cobra-style air intake on top (that was a little much!) and the front is F too.

Also, I am definitely buying this to drive and keep it forever. It is not going to merely sit in a garage museum somewhere, which unfortunately is true of a fair number of Zondas. Although, even at this stratospheric pricing, the Zonda has been doing very well on resale. The incredibly few cars that have come up for sale has been going for 20-30% over their sales price. But short of falling on hard times, I don't really care. To me, this is the best looking, best driving car ever made in the history of cars. Why would I want to sell that?
So far, Pagani has made 118 Zondas. Three of them has been totalled, so there are currently 115 left. He is currently wrapping up some of the special editions, like the Zonda R and Tricolore, but the new car is coming soon, so they estimate that no more than 120-125 Zondas will ever be made. That is about the same number of cars as McLaren made of the F1.
[Via Teamspeed]