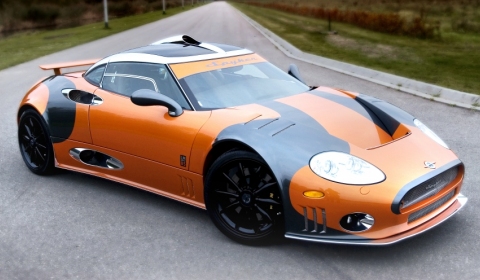 The Dutch maker of super cars, Spyker, is planning to launch a road going version of the GT2 sports car specifically for the Chinese market. The car will become longer, wider, and more comfortable for the driver. China Car Times also states that Spyker is planning a four-door saloon similar to the Porsche Panamera and Maserati Quattroporte. This vehicle might make its appearance as early as 2013.
The launch of the Chinese edition of the C8 Spyder GT2 is expected to take place in October with a new redesign which will take in Chinese design elements both inside and outside. The engine will get an upgrade as well to make it more suitable for day to day driving. A second China specific model is set to launch in December this year.
China is becoming more important for brands like Spyker. It is clearly visible in the way they are now serving the Asian country with at least two new vehicles in 2010 and a four-door saloon in 2013.