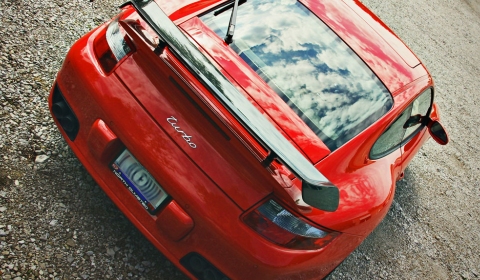 Ohio-based Switzer Performance has developed a transmission upgrade for Porsche 997 Turbo owners that love to participate in 0-100 or 1/8 mile dragstrip challenges.
The first step in upgrading the Tiptronic transmission was a software-based solution, but that did not work out. Switzer then disassembled, upgraded, and rebuilt the Tiptronic transmission to meet customer demands for higher hp projects. The first builds produced transmissions that were stronger and sharper than the factory unit.
We first noticed the limitations of the 997 Tiptronic with our P700 (l4) PKG, which, pushed hard on certain high-octane fuels, can cause slipping in the trans. When we released our P800 kit for the 997 Turbos, which makes over eight hundred horsepower, we were forced to limit sales to manual-transmission cars. This didn't satisfy the customers who wanted the kind of ultimate straight-line performance that the Tiptronic can offer, and – to be frank – it didn't satisfy us.
The new 997 Turbo P800 Tiptronic blasts from 0-100km/h (60mph) in a scant 2.8 seconds. On standard tires. With standard air pressure. On pump gas. Creating one of the quickest daily-driver Porsches in history.
Switzer's transmission upgrades start at $ 7990.