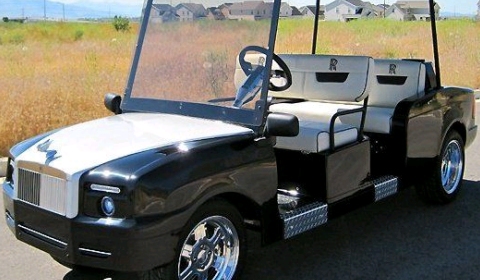 Normally golf carts are a bit boring. Boringly slow, boringly green or beige and driven by boring old men. The latest in customized golf carts is this Rolls-Royce Phantom made by Luxury Carts.
The six seater has enough space to move around your local golf course together with your friends. The cars comes with 15 inch wheels, leather seats and a two-tone exterior trim.
The price of this golf cart is around € 25,000.