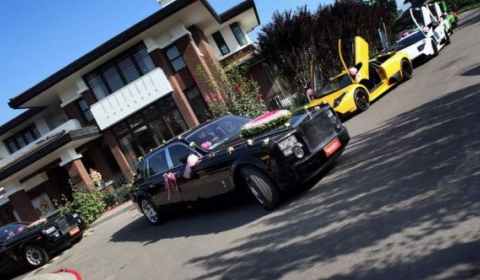 Weddings are things of our daily lifes. Nothing new on that part, however certain weddings could be placed into a different league. Like the one shown here.
This Chinese wedding had an unique entourage of wedding vehicles; a total of twelve Lamborghinis (3x LP670 SV, 2x LP640, 1x LP620, 5x LP560, 1x LP550) and two Rolls-Royce Phantoms.
Now that is what we call a wedding!
[Via L4P]