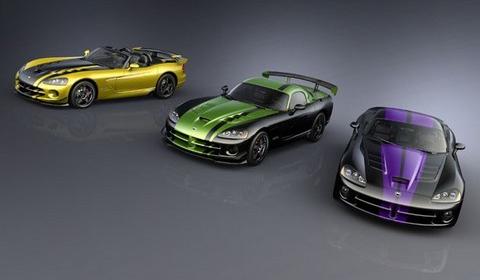 A while back Dodge announced the final edition series for their Viper models. As part of its Dealer Exclusive Program, Dodge has created three special editions for dealers who have sold the most Vipers across the US.
The three lucky dealers will get the choice between a gold and black Viper SRT10 ACR Roadster, a green over black Reverse SRT10 ACR and finally a black SRT10 Coupe with a split purple stripe up the middle.
Important to know is that Dodge will only produce fifty of these models. If you want one you better hurry, because these cars will be loved by collectors.