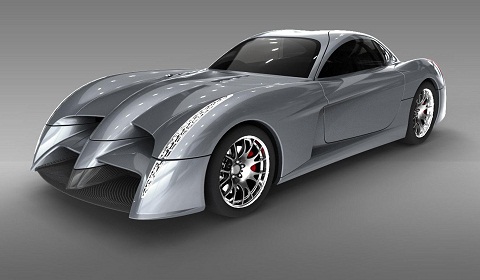 Panoz recently released details of a new supercar that they wish to offer, in small numbers, to potential customers. The car is called the Panoz Abruzzi "Spirit of Le Mans" and broke cover at the Circuit de La Sarthe ahead of the 24 hours of Le Mans starting this weekend.
The hand-built supercar will be replicated only 81 times to represent the number of times the historic 24 hour race has been run up until its 2013 exit from production. It will be powered by an unspecified engine producing 600bhp+ to its rear wheels and 590lb-ft of torque.
The car will be street legal in Asia, Europe, Middle East and South America. Owners will receive driver training at the Bugatti Circuit at Le Mans, while getting VIP treatment at a 24 Hours of Le Mans event.
Keep checking back for more information on the unique vehicle.