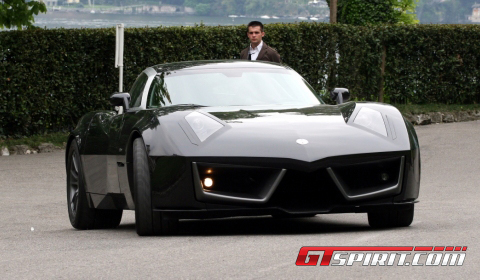 The Spadaconcept studio took a three-pronged approach when they designed the TS Codatronca, unveiled in 2008. A combination between aerodynamics, lightweight construction and handling is the base conception of the car.
The design language of the TS – Turismo Sportivo – is related to the philosophy of Ercole Spada that the functionality of an object is expressed in its form. Although the company was keen to avoid a one-eyed pursuit of power with the Spada, the 600hp sports car – with its 340km/h top speed – still meets the stipulations set out by the FIA for the GT1 class of racing.
And if you're prepared to compromise ever so slightly on output and torque, you can even fill it up on E85 fuel.
Villa d'Este 2010 was home to the sports car last weekend.