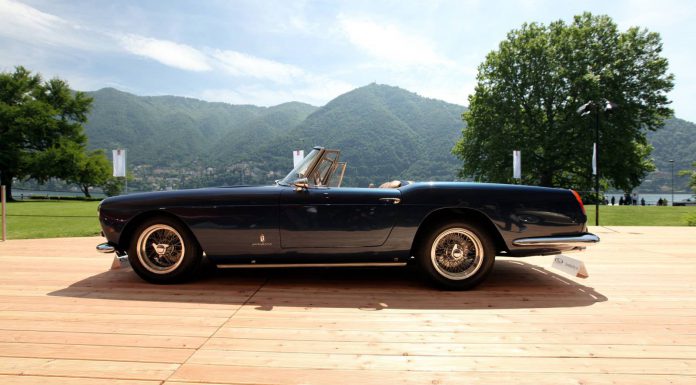 Villa Erba is the setting for the bi-annual RM Sotheby's exclusive Villa Erba sale that took place on Saturday 23rd of May 2015. On Sunday Villa Erba is host to the public day of the Villa d'Este Concorso d'Eleganza 2015. All participating cars and bikes of the Concorso plus the auction cars and some special exhibitions were spread around the stunning gardens of the Villa Erba estate.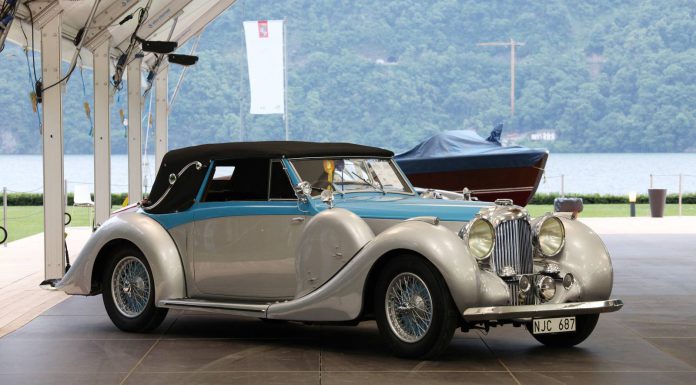 The gallery below gives a unique look behind the gates of Villa Erba shot by our photographer on Saturday and Sunday. In total, no less than 40 cars were offered for sale. Some of the most notable included a 1960 Ferrari 250 GT Cabriolet Series II, 1973 Porsche 911 Carrera RS 2.7 Sport Lightweight, 1958 Mercedes-Benz 300 SL Roadster and a 1971 Lamborghini Miura P400S. The most expensive of the lot, a 1961 Ferrari 250 GT SWB California Spider, sadly didn't sell with a reserve set above the highest bid of 10.25 million euros.
As for the 250 GT Cabriolet Series II, it fetched (€1.4 million). Other Ferraris sold included a Ferrari Enzo (€1.26 million) and Ferrari F40 (€1.008 million). Beyond all the Ferraris sold, a pristine the aforementioned Lamborghini Miura sold for 1.01 million euros when the final hammer drop while a 1959 Mercedes-Benz 190 SL sold for €201,600, an Alfa Romeo 6C 2500 SS Villa d'Este brought in €784,000 and a 1953 Fiat 8V Cabriolet sold for €1 million.
Besides the RM Sotheby's auction and the Villa d'Este Concorso d'Eleganza vehicles two special exhibitions were on display; all BMW art cars were on display in the main hall of the exhibition space. Outside a number of highlights from the BMW 3-Series and M3 line-up were on display to celebrate 40 years BMW 3-Series and 30 years BMW M3.
For more photos and videos check out our Villa d'Este 2015 Live Blog!