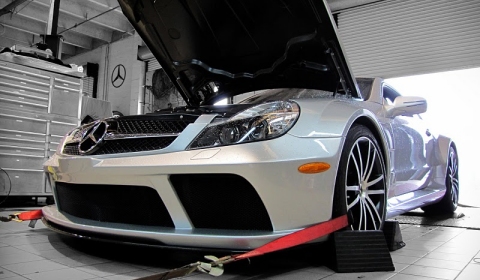 Mercedes-Benz tuner Renntech has played around with the SL 65 AMG Black Series. They have pushed the vehicle from a standard 661bhp (493kW) and 1,000Nm (738lb-ft) of torque to 805bhp (600kW) and 1,356Nm (1,000lb-ft).
They achieved this by improving the engine performance within the ECU, upgrading the intercooler pumps and fitting sport mufflers. Renntech also has a transmission upgrade and a Limited Slip Differential available upon request.
The package starts at $ 16,390 or € 12,205.
[Via Autoblog.com]