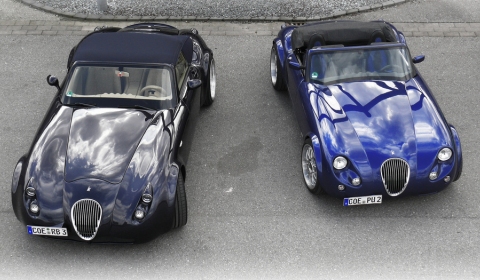 Forum member Chris Wevers created today's photo of the day. His gallery of pictures showcases a visit to the headquarter and factory of Wiesmann in Dülmen, some 40km north of the Ruhr industrial area in Germany. The shape of the building is inspired by a gecko, just like the Wiesmann logo, as Wiesmann cars "stick to the road like geckos to a wall".
The gallery includes a wonderful line-up of photos of the MF4 Roadster, MF3 Roadster, MF5 GT and MF4 GT. Enjoy the series!
For the full size pictures please use these links: picture 1, 2, 3, 4, 5, 6, 7 and 8.