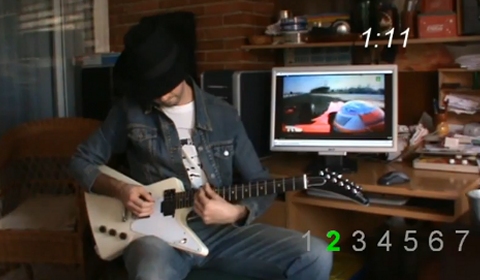 It's friday, for some of you the end to a long week and the beginning of a lovely lazy weekend. Let's start your weekend with a video.
The guy in the footage tried to imitate Fernando Alonso's Formule one race car by using an electric slide guitar. Experience the sound of a Gibson X-plorer hitting the frequencies of Fernando Alonso´s Ferrari engine.
Did he succeed? We think so… Nice!
[Via Jalopnik]