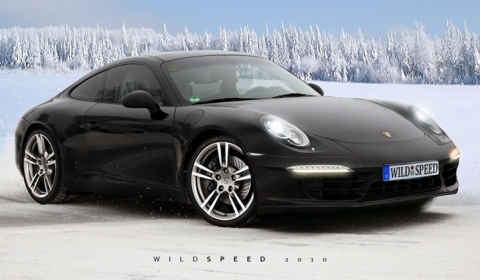 Excitement's growing already for the next stage in the evolution of the 911. The rendering shows what current expectations are, taken directly from pictures of the current test mules, its about as close as were going to get to an un-camoed photo at the moment.
Just to jog your memory on the planned revisions, Porsche will implement updated versions of the current 911's 3.6 and 3.8 liter flat sixes. The 998 will get LED front and rear lights as standard, integrated torque vectoring system on four-wheel-drive models and a faster-acting limited-slip differential on rear-drive 911s. We should see them on the roads by 2012/2013.
Thanks to Teamspeed member Wild-Speed for the photo!