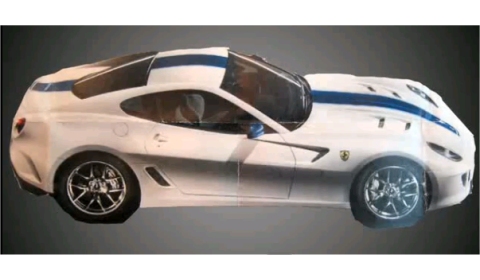 The guys over at FastLaneDaily have revealed a few shots of the much anticipated 599 GTO. Most sources are skeptical about the validity of the new photos, however they do appear to show something that resembles the rumours. We are told by the show's producers that they are definitely the real deal!
Just to jog your memory, the rumoured specs are 700bhp from the standard 6.0 liter V12. Early information says also that the GTO will rev to a neck-tingling 9000rpm. The GTO will get loads of carbon fiber, stickier tyres and a faster map for the F1 sequential gearbox could bring the 0-100km/h (62mph) time around 3.5 seconds.
The vehicle will be released by the end of 2010. A run of around 500 cars is expected. Price? Around £ 300,000!
This information follows after the first video showing the GTO test mule in action on the Nurburgring.