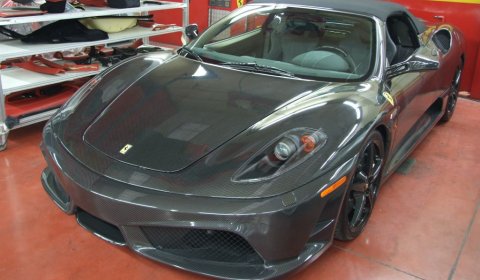 Today our forum member Anov came across this Ferrari 430 Scuderia 16M Carbon Edition. The limited roofless Scuderia received a brand new body kit made of carbon and a set of four carbon fiber wheels.
Named after the 16th F1 constructors title for Ferrari, the vehicle has the same 510hp 4.3 liter V8 engine and six-speed F1 paddle shift gearbox as the Scuderia coupé. The supercar is 85 kilos lighter than the F430 Spider and it accounts for impressive performance figures of 0-100km/h in 3.7 seconds and a top speed well above 300km/h.
It is unknown of the vehicle got more refinements or upgrades.