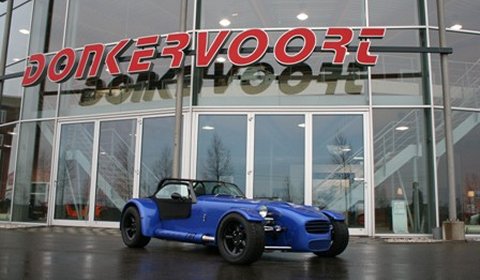 The Dutch car maker Donkervoort has unveiled a new sports car based on the D8 210E. The Donkervoort 235E includes an engine upgrade, also available for type 150 and 180 models depending on the transmission.
They installed a complete new optimized air inlet, ECU upgrade and a GT4 exhaust system delivering more power and torque. De sports car produces a total of 235bhp. The torque increases with 30 precent.
The upgrades originate from results gathered during its participation in the GT4 racing class.
The price of the kit depends on specific wishes from the owner. Donkervoort sells the standard 235E as a coupé and roadster.
The Lightning blue 2010 demo vehicle is available and for sale via the Donkervoort website for an export price of € 83,000 excluding VAT.