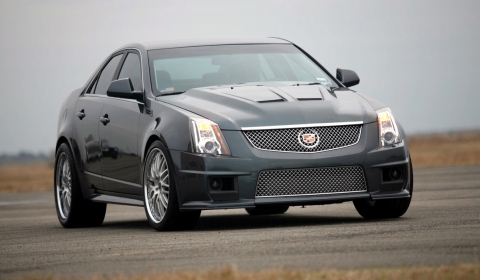 Hennessey Performance have come up with a V700 upgrade package boosting the supercharged 6.2 liter V8 engine to more than 700hp. The 150hp extra is added to the engine by installing a new ECU upgrade, three-inch exhaust system with high-flow cats, cold air induction system, smaller supercharger pulley, long tube header, upgraded intercooler, more aggressive cam and high-flow heads.
This results into 707hp at 6300rpm and a torque of 701lb-ft. The figures speak for themselves. 0-100km/h (62mph) in 3.3 seconds, top speed of 340km/h (211mph) and a quarter mile in 11.14 seconds with a top speed of 129.95mph. Impressive!
Below you will find the video showing the quarter-mile race.
[Via Autoblog.com]