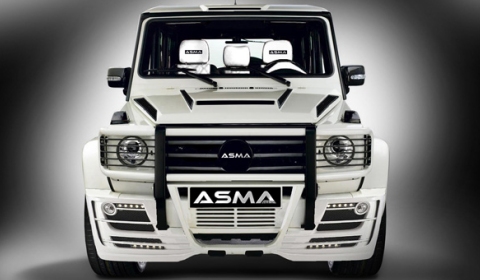 German Mercedes-Benz tuner ASMA Design have taken the G-Class into their shop. The result is a package which gives the vehicle a completely different style.
Parts included into the package are a full new body kit with LED daylighting, a bull bar on the front, a new hood with air vents and some massive wheels. We do not know the size of the wheels. The only thing we can see on the pictures – supported by Autogespot.com – are the center sections in red.
The interior got an upgrade too. White interior against a white livery. In case of the black version there is a red interior.