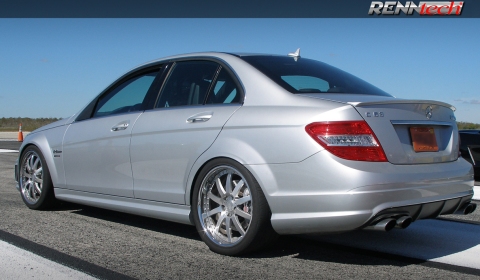 Renntech, a Florida-based tuner, has set two world records with its CL65 AMG and C63 AMG. During a quarter mile race of 10.62 seconds at 133.7 miles per hour the Renntech CL65 earned the title of the World's Fastest CL65. The C63 performed a similar thing. It did the quarter mile in 11.6 seconds at 125.3mph making it the Worlds Quickest Trap Speed for the C63.
The CL65 got an ECU upgrade, ram air system, intercooler upgrade, high-flow exhaust and limited-slip differential. It is unknown what upgrades where installed on the C63 AMG.
Congrats to Renntech!
Below you will find a video showing the CL65 setting the World Record. (Uh the soundtrack was not our choice!)
[Via Autoblog.com]