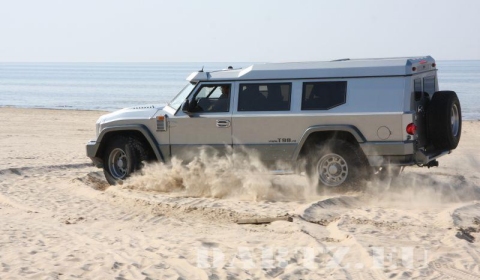 Some weeks ago we discussed the fact that Dartz was heading back to Europe and that the T68 Kombat would be available for rental in the Cote d'Azur next summer.
Leonard Yankelovich confirmed to us today that the vehicles got their EU registration number plates. He states:
Russian tank is European now! And you can rent it at the Cote d'Azur – place were gentleman's enjoy their life!
For more information on the rental of the vehicles please click here!