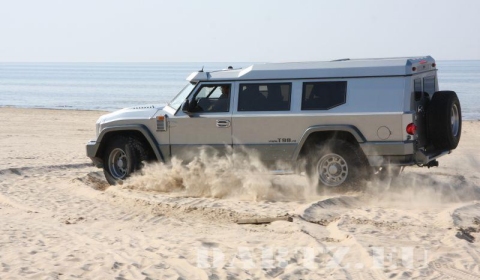 Leonard from Dartz is back with some hot news! From this summer season on you will be able to rent a Dartz Kombat or Prombron vehicle at the Cote d'Azur. So if you are tired renting a Lamborghini or Ferrari, it is now possible to rent a Russian tank. Dartz has signed a contract with Riviera Premium Service giving you the option to get an exrtavagant vehicle and drive around everywhere you want.
Multiple solutions are available such as with or without driver-bodyguard, but also the choice of your personal paint job. Just let Dartz or the car rental company know which colour you want one week in advance. A specially opened Dartz Power Garage will wrap your rented car fast and easy. If you want to drive in July your yellow carbon Dartz and in September a white pearl version they will make sure it possible. Just say what and when!
So if you need a car this summer on the Cote d'Azur then consider the armored tank from Dartz. Need more information, click here!